Adds Spine Support to Your 1st Chair Seat
If you've already discovered the benefits of TAMA's 1st Chair throne seats but need extra support for your spine, meet your new best friend: the TAMA HTB5B. This fully adjustable backrest installs onto your 1st Chair seat, detaches quickly for modularity, and adjusts to your exact specifications. Move the HTB5B up or down to relieve your aching lumbar region, then slide it back and forth to center yourself on the seat. The TAMA HTB5B has a quality look with stitched leather and a premium sewn logo that TAMA 1st Chair users are sure to enjoy.
Able to extend your sessions
As a session drummer, you're expected to be in top shape for full days in the studio and back-to-back sets onstage. So it's important to stay comfortable while you're at your kit. The TAMA HTB5B bears the 1st Chair series' wear-resistant exterior and luxurious padding. It not only supports your spine to reduce injuries, but it keeps your posture where you need it for playing your best every night.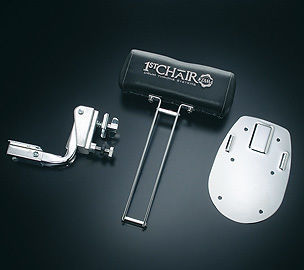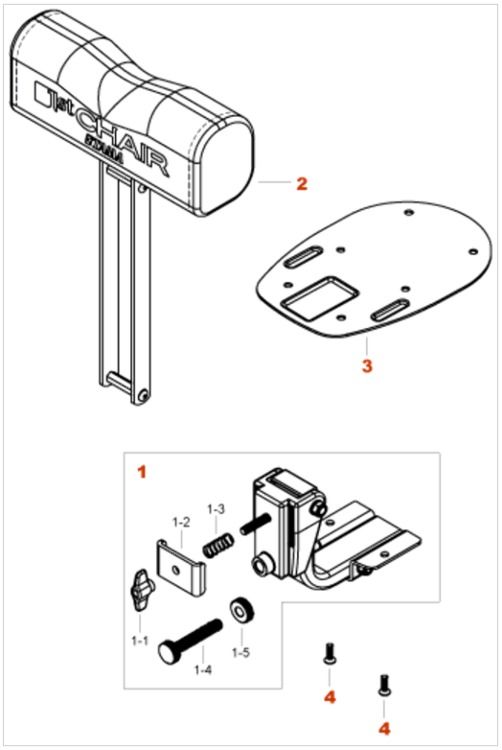 Even better than a backrest throne
While it's true that several manufacturers make drum thrones with backrests preinstalled, some drummers may find them cumbersome and hard to customize. Not only that, but the steps it takes to remove a permanent backrest can be time consuming and unsightly. The TAMA HTB5B alleviates both of these concerns. Not only is it adjustable on two axes — top to bottom and front to back — but it also detaches from your 1st Chair seat when it's time to pack up. If you're the type of drummer that loves options, Sweetwater recommends the HTB5B.
TAMA HTB5B 1st Chair Drum Throne Backrest Features:
Installs onto TAMA 1st Chair drum throne seat (sold separately)
Supports your spine as you play
Promotes better posture for

proper

technique

Improves comfort
Reduces back injuries
Extends sessions
Slides front to back to center you on your seat
Raises and lowers

for support where you need it

Has the look of quality stitched leather with a premium sewn logo