Go-anywhere Audio Recorder Bundle
There's nowhere in the world you can't capture studio-quality audio when you have Sweetwater's Zoom H2n bundle at your side! With five onboard microphones and a ton of recording options, the H2n is more than just a handheld recorder, it's a pocket-sized recording studio. It can record in conventional XY stereo, 360-degree surround, and even Mid-Side stereo in glorious 24/96 hi-fi. Also included is a 32GB SDHC card for up to 50 hours of recording time, as well as an accessory package with a wired remote, mini tripod stand, and more. Whether you're a performer, event chronicler, or sound designer, you're going to love recording with the versatile Zoom H2n.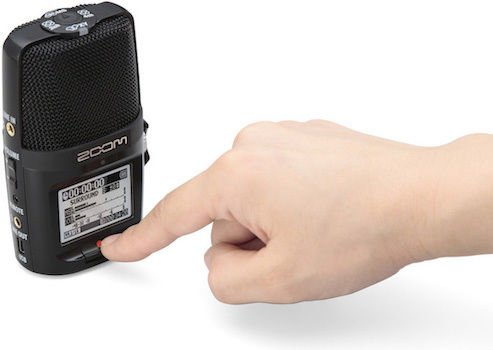 Five microphones, tons of possibilities
This handy handheld recorder puts five of Zoom's best microphone capsules in the palm of your hand, giving you the perfect pickup patterns for any situation. Set the H2n to conventional XY stereo mode to record your band's next show, or set it to Mid-Side stereo mode, which lets you adjust the stereo spread — even after you've recorded! Plus, the H2n can also record in 360-degree surround recording, which is just what you need to capture interviews, band practices, and more.
Accessory Package For Your H2n
The Zoom H2n accessory package is packed with a selection of accessories that makes capturing your recordings a breeze. This accessory kit includes a wired remote control with an extension cable, a windscreen, a USB-type AC adapter, a USB cable, an adjustable tripod stand, a mic clip adapter, and a padded-shell case for your precious. Protect your H2n and record in style with the Zoom H2n accessory package!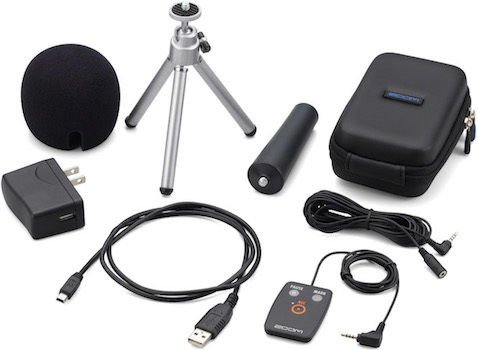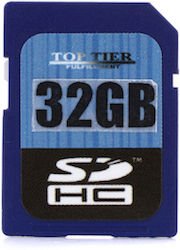 Top Tier provides reliable media storage
This Top Tier Memory SDHC card brings 32GB of dependable, high-speed storage to your portable media devices. This SDHC card unlocks the highest performance from your Zoom H2n, allowing you to record in extreme high definition (24 bits, 96kHz) for those performances, takes, and interviews that have to last a lifetime.
Zoom H2n Handy Recorder Bundle Features:
A go-anywhere handheld recorder bundle from Sweetwater
Includes the Zoom H2n Handy Recorder, a wired remote with extension cable, a mini tripod stand, a windscreen, a 32GB SDHC card, and a carry case
5 onboard microphones give you tons of recording options
Records in future-proof 24-bit, 96kHz WAV files
Crystal-clear 1.8-inch backlit LCD display is easy to see in variable lighting conditions
Mid-Side (MS) mics provide continuously variable stereo width control — even after you've recorded
Get stunning 360-degree surround sound recordings using the Mid-Side and XY mics together
Data recovery function has you recover your recordings if you lose power
Built-in reference speaker confirms that your recording has been captured
High-Speed USB 2.0 interface lets you transfer files to your computer and use the H2n as a USB microphone
32GB SDHC card offers up to 50 hours of recording time in 16-bit, 44.1kHz WAV format