Use a PCIe Card with Any Thunderbolt 3-equipped Computer
Fewer and fewer new computers are being loaded with PCIe card slots. If that's what's keeping you from upgrading, you're in luck. The Echo Express SE I from Sonnet Technologies allows you to connect a single PCIe card to nearly any Thunderbolt 3-equipped Mac or PC. For example: use your UAD-2 card with a laptop. With speeds up to 2,750 MB/s, high-resolution multichannel audio is no problem for this expansion chassis. It even supports 4K video capture! The Echo Express SE I provides up to 15 watts of power to your peripherals and features a rugged aluminum housing.
Nearly every Thunderbolt 3-compatible PCIe card is supported
The Echo Express SE I supports cards from Apogee, Avid, Focusrite, Lynx, RME, SSL, Universal Audio, and more. It features an x8 PCIe slot and supports half-length+, full-height, single-width PCIe cards. And if you've got a double-width card like an RME HDSPe MADI FX, this chassis also includes space for a daughter card.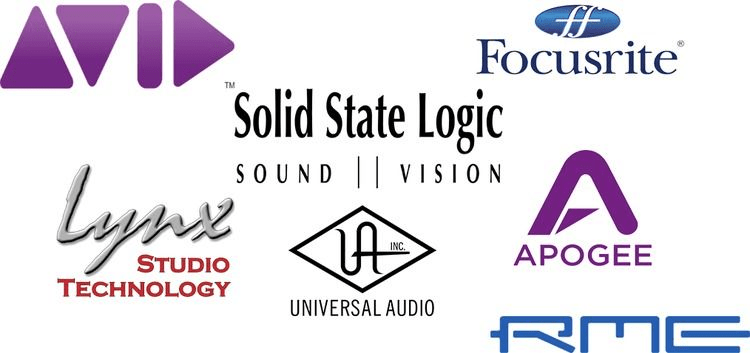 Expand your system with Thunderbolt 3
The Sonnet Technologies Echo Express SE I features two Thunderbolt 3 ports. The first connects to your computer. The second is reserved for daisy-chaining up to five additional Thunderbolt devices to your computer. 10Gbps USB 3.1 Gen 2 support allows you to connect a USB device. You can also connect a pair of 4K displays or a single 5K display. The Echo Express SE I also provides up to 15 watts of power to your bus-powered peripherals.
Well-thought-out design that's built to last
The Echo Express SE I boasts a well-thought-out design. Your PCIe card is well protected by a lightweight yet rugged aluminum shell, and a temperature-controlled fan keeps your card from overheating. Its variable-speed motor speeds up when things get hot and slows down when things get cool. The Echo Express SE I also saves energy by powering on and off with your computer.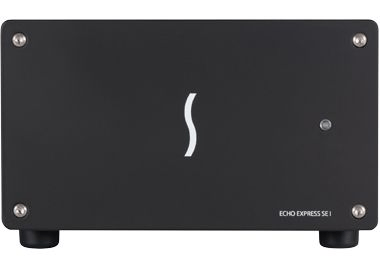 Mac Compatibility
MacBook Pro (15-inch, Late 2016)
MacBook Pro (13-inch, Late 2016, 4 Thunderbolt 3 ports)
MacBook Pro (13-inch, Late 2016, 2 Thunderbolt 3 ports)
Mac with Thunderbolt or Thunderbolt 2 ports and Apple Thunderbolt 3 (USB-C) to Thunderbolt 2 Adapter
MacOS 10.12.1+
PC Compatibility
PC with a Thunderbolt 3 port
Windows 10, 8, 7
Your PC may require updates to insure that the Thunderbolt 3 ports function properly.
PCIe Card Compatibility
For up-to-date PCIe card compatibility click here.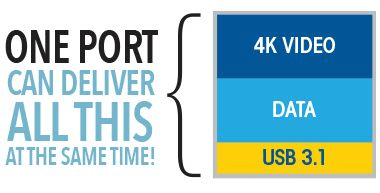 Sonnet Technologies Echo Express SE I Features:
Thunderbolt 3 expansion chassis with single PCIe slot
Connect a single PCIe card to nearly any Thunderbolt 3-equipped Mac or PC
x8 PCIe slot accommodates half-length+, full-height, single- and double-width PCIe cards
Speeds up to 2,750 MB/s are tailor-made for high-resolution multichannel audio and 4K video capture
Daisy-chain up to 5 additional Thunderbolt devices, plus a pair of 4K displays (or a single 5K display) and a USB device
Provides up to 15 watts of power to your peripherals
Temperature-controlled variable-speed fan and auto power on/off function save energy
Rugged aluminum housing protects your card from damage
Thunderbolt 3 (40Gbps) cable and ThunderLok 3 are included