A Complete Compact PA Solution!
A complete compact all-in-one PA solution, this Live Sound Month bundle includes a JBL EON ONE 380W PA system, a custom-fitted rolling bag with swivel casters, tow handle, and accessory pocket; a Sennheiser e835 live vocal microphone, a Pro Co EXM-20 Excellines 20' microphone cable, and an On-Stage Stands MS7701B tripod microphone stand.
JBL EON ONE all-in-one 380W PA system
JBL Professional is turning heads again with its micro-array PA system, the EON ONE. This compact all-in-one has what you need for everything from theater productions to acoustic duos and small bands. It's a linear-array speaker system that delivers clean, clear audio and voice reproduction to an entire room. A 10" subwoofer pumps out deceptively strong bass to keep people on the dance floor, while an onboard 6-channel mixer with included EQ and reverb lets you fine-tune the system to any room and performance. Built-in Bluetooth support streams music via your mobile device, and best of all, the EON ONE is compact and light enough to carry and load in with one hand — great for singer/songwriters. Take it from Sweetwater: if you're looking for clean audio and wireless streaming in a compact box, the JBL Professional EON ONE is it.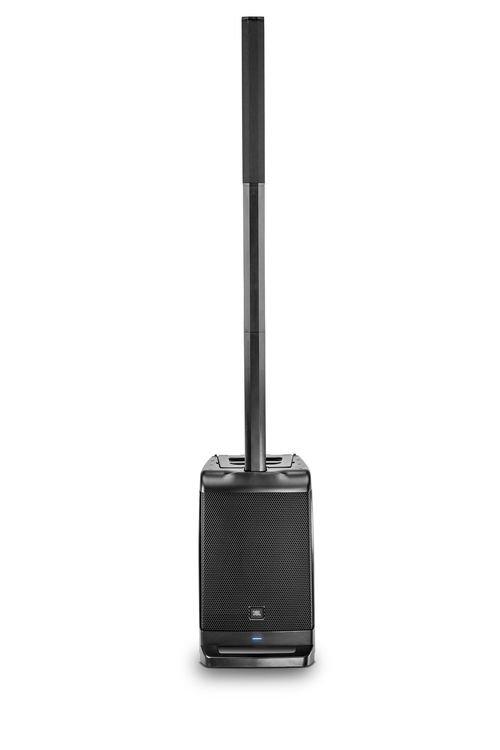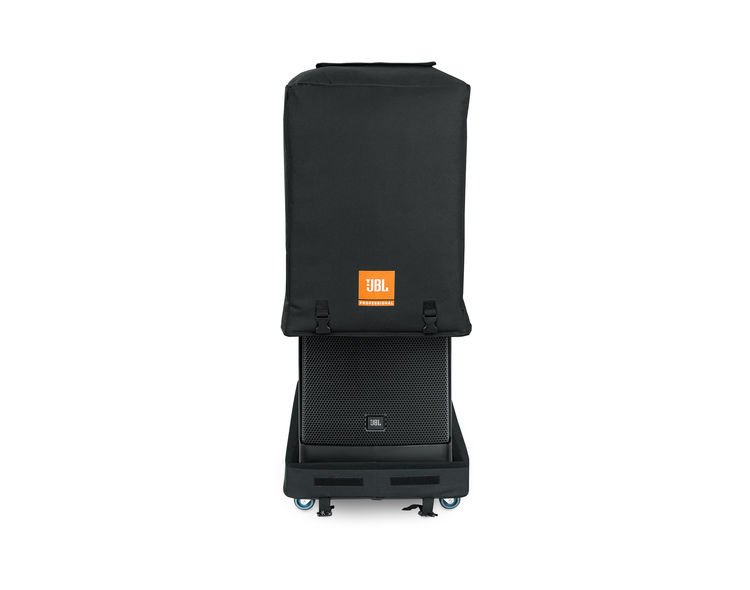 JBL Bags rolling bag for EON ONE
Our customers love their JBL EONs. And we at Sweetwater and JBL want to keep your EON ONE array at peak performance. That's why we recommend storing and hauling your speaker in this official transport bag from JBL. The tough nylon exterior and soft tricot interior are enough to protect your EON ONE from the minor bumps and scuffs of the road. And its swivel casters and nylon pull strap are there to reduce the EON ONE's light weight and small footprint even further. Whether you're a solo musician who travels alone or a back-conscious sound professional, the JBL EON ONE Speaker Bag makes anyone's job safer and more convenient.
Sennheiser e835 live vocal microphone
The Sennheiser e835 handheld dynamic vocal microphone gives you incredible performance and dependability at an equally incredible price! Able to handle high sound pressure levels, the e835 is also very effective at rejecting feedback. Add to that its ultra-low handling noise and its incredibly rugged construction, and you've got an affordable stage mic that's built to last! Whether you're setting up a single live mic for a coffeehouse or several onstage in the concert hall, the e835 is a great mic to have in your rig!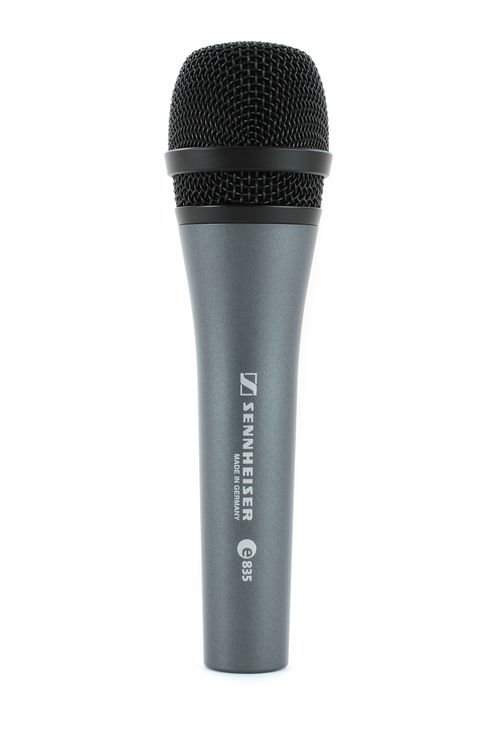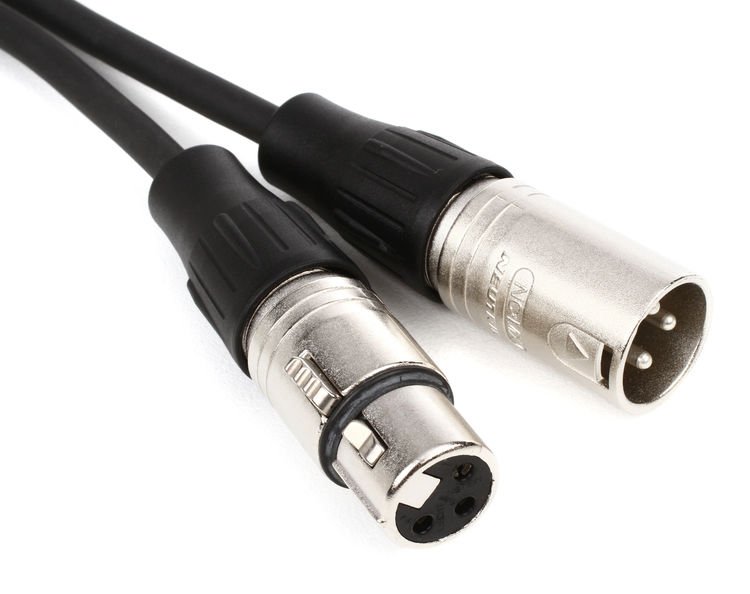 Pro Co EXM-20 Excellines 20' microphone cable
For an XLR microphone cable that won't let you down, look no further than a high-quality cable from Pro Co! For years, Pro Co microphone cables have been the choice of professional studios and live sound engineers worldwide. Whether you're connecting a mic to your favorite preamp, or patching together a rack full of gear, Pro Co has the sound quality you need with performance you can count on. Call Sweetwater today to find the right Pro Co XLR cable for your application!
On-Stage Stands MS7701B tripod microphone stand
Solid, reliable, and portable, On-Stage Stands Euro Boom MS7701B microphone stand is one of the most popular mic stands on earth. This surprisingly affordable microphone stand features a 30" boom that lets you position microphones with the greatest of ease. The MS7701B's midpoint-locking clutch makes adjusting its height easy, and you never have to worry about your stand collapsing, even under the weight of your heaviest microphones. Hybrid sheet-metal and a composite leg housing make the MS7701B rugged and ready for rough road life. Whether you need a stand for your studio or your band's next tour, you can count on the On-Stage Stands MS7701B microphone stand!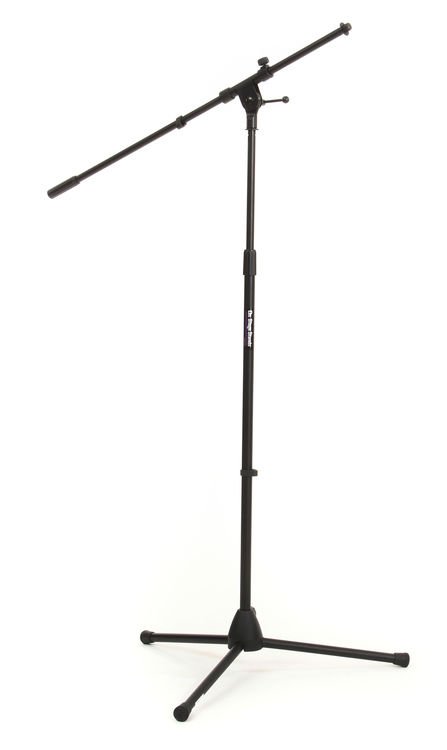 JBL EON ONE with Transporter Bag Includes:
1 JBL EON ONE all-in-one 380W PA system with speaker array, 10" subwoofer, 6-channel mixer, bluetooth music streaming, parametric EQ, reverb, and integrated handles
1 JBL Bags rolling bag for EON ONE with swivel casters, tow handle, and accessory pocket
1 Sennheiser e835 live vocal microphone
1 Pro Co EXM-20 Excellines 20' microphone cable
1 On-Stage Stands MS7701B tripod microphone stand