Smooth Character for High-gain Rock
Though the DiMarzio HS-3 single-coil pickup sings with a voice that is smooth and mellow, it has been finding favor with Strat-wielding hard rock guitarists since the 1980s. Its lower output design and noise-canceling properties make it a great match when you're wanting to mellow out the harsh edges of your high-gain amplifier. And the HS-3 works as well in the bridge position as it does placed in the neck and/or middle spots when accompanying a bridge humbucker. Sweetwater loves this pickup for being warm yet clear and smooth yet very rocking.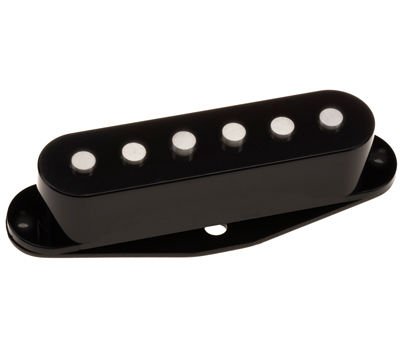 DiMarzio electric guitar pickups
DiMarzio guitar pickups give you the tone and output you need to get the most out of your guitar. Dozens of guitar legends have used DiMarzio pickups in their prized instruments, from Joe Satriani and Steve Vai to David Gilmour and Eric Johnson, Jerry Garcia to John Petrucci — the list goes on and on. Since the introduction of the Super Distortion humbucker in the early 1970s, players have relied on DiMarzio for a range of replacement pickups that suit their needs best.