Hard Rock Guitar with Exotic Tonewoods
From the Jackson DK2NATOKO Pro Series Dinky solidbody electric guitar's sculpted, sharp lines to its dual Seymour Duncan humbuckers, it is a premium rock machine. The exotic okoume body gives the guitar a mahogany-like character, and you'll adore the maple Speed Neck with its played-in urethane gel finish. And the 24-fret neck and wrap-around heel lets you solo into the upper frets with ease. If you need a guitar that is ready to rock with the best of them, the Jackson DK2NATOKO Pro Series Dinky is for you.
Compound-radius fingerboard
The Jackson DK2NATOKO Pro Series Dinky solidbody electric guitar sports a smooth-feeling bound ebony compound-radius fingerboard with 24 jumbo frets. Down low, your fretting hand will appreciate the 12" radius that keeps things nice and comfortable for natural, relaxed chord work. Up top, a 16" radius lays it all out flat for effortless, low-action, high-speed runs and wide string bends without fretting out. The DK2NATOKO Pro Series Dinky gives you the best of both worlds.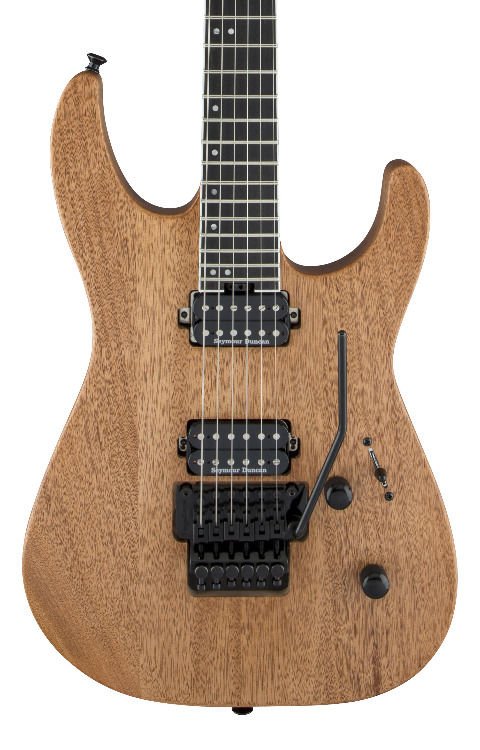 Premium components and construction
What makes Jackson the solidbody electric guitar of choice for so many players? Start with the neck: hard rock maple with a comfortable, fast carve. It's joined to a compound radius fingerboard and features a thumb-wheel truss rod adjuster. Jackson also outfitted this instrument with a recessed double-locking Floyd Rose tremolo for ultimate pitch control and tuning stability. And this Jackson DK2NATOKO Pro Series Dinky is fitted with Seymour Duncan JB and '59 humbuckers for a huge sonic palette.
Engineered for sustain
From bow to stern, the Jackson DK2NATOKO Dinky is set up for incredible sustain. The neck utilizes a combination of maple and ebony for the way they increase the guitar's note attack and sustain. Top that off with JB and '59 Seymour Duncan humbuckers — a favorite of Sweetwater guitar players — and you've got a recipe for notes that will ring for a very long time.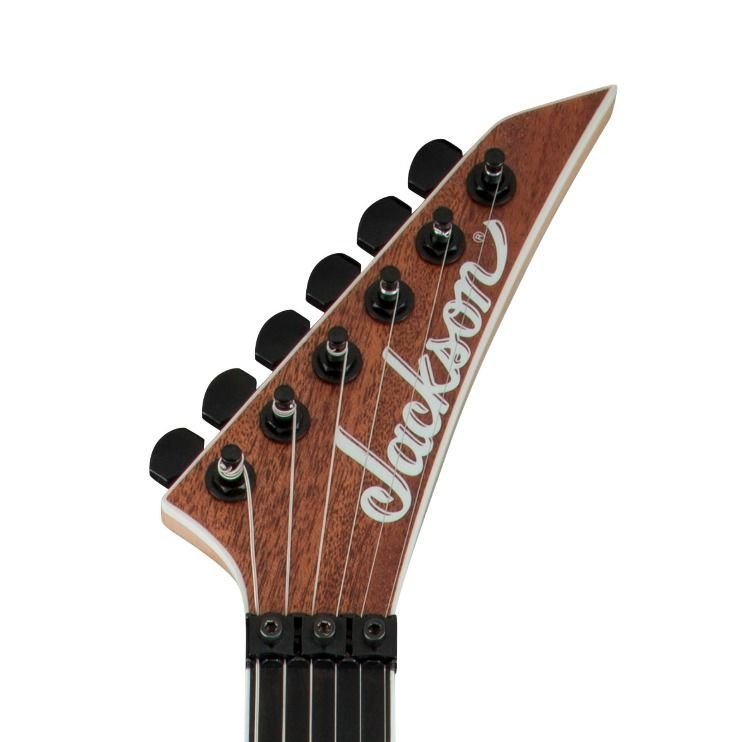 Jackson DK2NATOKO Pro Series Dinky Feature:
A performance-built solidbody electric guitar
Beautiful and great-sounding okoume body
Compound radius ebony fretboard lets you easily fret chords and pull off wide bends
Graphite reinforced 1-piece maple neck remains stable
Floyd Rose recessed trem is a favorite around Sweetwater
A pair of Seymour Duncan JB and '59 humbucking pickups gives you a huge range of tone
Convenient thumb-wheel truss rod adjustment