Chic, Durable Protection for Your Gear
Decksaver covers, like this Cover for Pioneer DDJ-RR, are manufactured to exacting standards to fit each unit like a glove. Rather than using a cheaper but inferior plastic such as acrylic, each one is made of polycarbonate — a very hard plastic used in bulletproof glass — and will fit your gear as closely as possible. The use of polycarbonate means that thinner material can be used, resulting in discreet, attractive, yet durable protection for your deck, mixer, or controller. Each Decksaver cover is engineered to achieve the best fit and still allow cables to be left in place.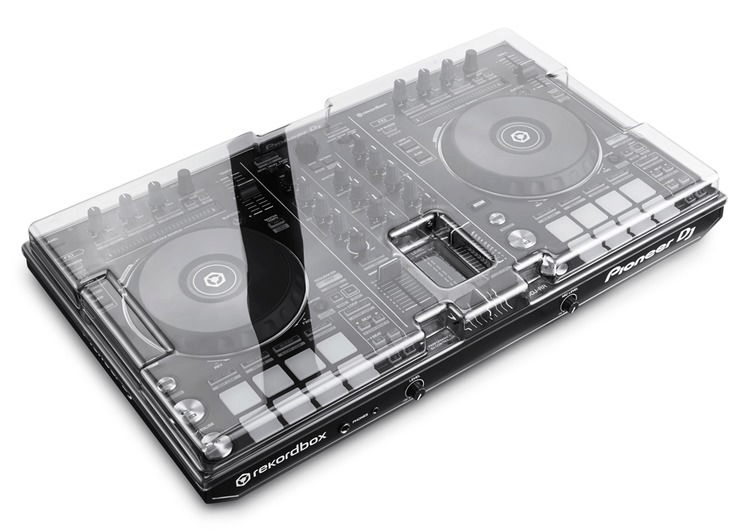 Polycarbonate protects your gear better than other plastics
With a greater impact resistance than acrylic and other plastic materials, the polycarbonate used in all Decksaver covers not only protects against liquid spills — it can also prevent that exuberant fan or patron from damaging your valuable gear. Plus, Decksaver smoked/clear covers have a sleek appearance that complements any gear setup — such as the live sound mixer in Sweetwater's Crescendo Cafe. Left out in the open, the possibility of damage increases; but thanks to its Decksaver cover, our FOH engineers can put the cover on, leave all cables in place, and put their minds at ease when they're away from the sound booth.
Decksaver Cover for Pioneer DDJ-RR Features:
Made of sleek, impact-resistant polycarbonate material

Engineered with tight tolerances to fit your gear exactly

Cables can be left in place while the cover protects your gear