An Iconic Amp Stack
This Vox AC30 tube amplifier stack bundle is perfect for players who want the tone of an AC30 and the versatility that comes with a head and cabinet stack, but who doesn't want to spend time finding the perfect cabinet for their amp head. These heads and cabinets were made to sound optimal together. The AC30CH amp head is everything you love about an AC30, but with a built-in reactive attenuator. And the V212C cabinet is loaded with a pair of 12" Celestion G12M Creambacks. This Vox AC30 Stack puts the classic sound and power of a Vox tube amp at the end of your guitar cable.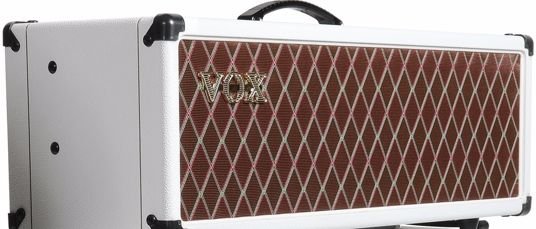 AC30CH 30-watt tube amplifier head
The Vox AC30CH delivers the classic chime and complex grind that has made the brand famous. This 30-watt design was one of the first to define the British sound and continues to be used on stages and in studios around the world. The AC30CH's 30-watt output offers manageable volume in live environments while still being able to get above the band, making it one of the most popular gigging amps at Sweetwater. And the onboard reactive attenuator offers that same sound and feel down to bedroom levels. Grab this AC30CH when you want all that's great about a Vox in a versatile amp head.
V212C Hand-wired 2x12 Extension Cab
Here's the perfect companion to your Vox AC30CH guitar amplifier head. The Vox V212C is a 2 x 12" extension cabinet that's loaded with a pair of vintage-sounding Celestion G12M Creambacks speakers. These speakers deliver the clarity these amps are known for with a warmth that is never shrill. And the V212C's open-back construction spreads your sound out for unmistakable Vox midrange. If you're looking for a way to capture classic AC tone from your Vox amp heads, the V212C extension cabinet is just what you need.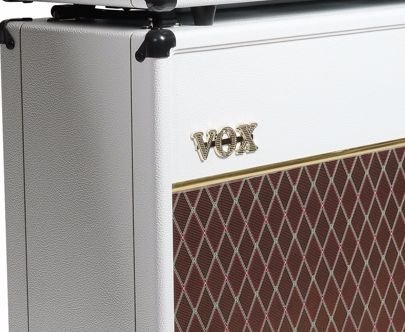 Vox AC30 Tube Amplifier Stack Features:
Amp stack built around the AC30 tone
Limited Edition White Bronco cabinets
2 x 12" speaker cabinet
2 x Celestion G12M Creambacks speakers
Rated at 16 Ohms
Open-back construction
AC30CH amp head
30-watt power section
Reactive attenuator offers loud performance at low volumes
Iconic AC guitar amp circuit