700-series Taylor with a Thick Tone
Taylor's 716ce acoustic-electric guitar is an excellent choice for rich, bold tone. With a 716ce, you get the combination of a gorgeous solid Lutz spruce top, with a back and sides made of gorgeous Indian rosewood. Even unplugged, the 716ce gives you a vibrant and chiming tone, and thanks to its cutting-edge Taylor's Expression System 2 electronics, it also sounds fantastic when you plug in. A Grand Symphony body style perfectly compliments the selection of tonewoods, adding powerful projection and a natural treble emphasis. Take it from Sweetwater - you'll love playing the Taylor 716ce!
Choice tonewoods - Lutz spruce and Indian rosewood
The 716ce is a prime example of the high-quality tonewoods Taylor selects for their guitars. It features time-proven Lutz spruce as its top, which gives you wonderful projection with the perfect amount of sparkle, and the 716ce's Indian rosewood back and sides give it an extra rich and warm tone.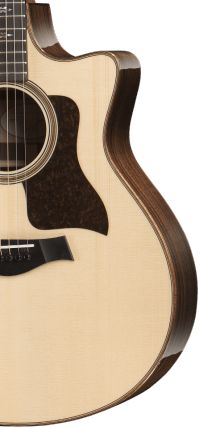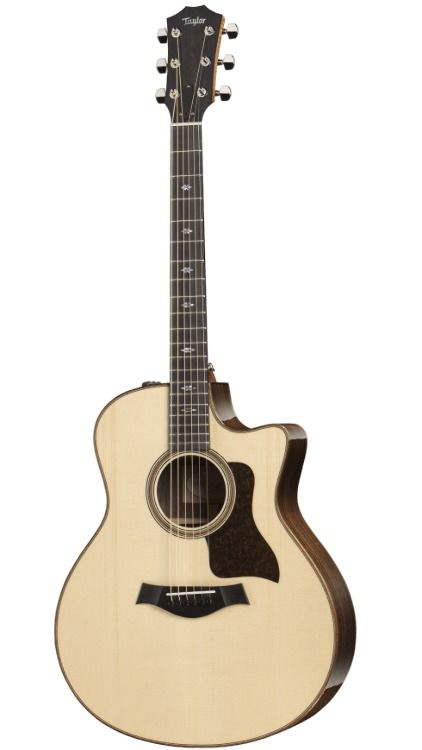 Grand Symphony body style gives you exceptional presence
Taylor's beloved Grand Symphony body style, featured on the 716ce, employs the width and depth of the Dreadnought. But its waist is narrower, which gives Grand Symphony-bodied acoustic guitars a sleeker look, with more treble zing. The 716ce's Grand Symphony body style also helps to sharpen the definition of each note. Ultimately, from fingerpicking to medium strumming, the Grand Symphony is a great body choice for nearly every playing style.
Cutting-edge Taylor Expression System 2 electronics
If you play plugged in, then you're going to love the Taylor Expression System 2 (ES2) electronics built into your 716ce. The key to this fantastic system is the 3-section proprietary pickup located behind the saddle. Because of where it's positioned and how it's integrated into the 716ce's saddle, the ES2 pickup provides you with remarkably clear and accurate sound. In addition to a master volume control, a pair of tone controls let you tweak your highs and lows to get the sound you need, and a discreet phase switch offers vital onboard feedback suppression.

Taylor 716ce Acoustic-electric Guitar Features:
An extra-bright acoustic-electric guitar that's great for a wide range of playing styles
Grand Symphony body style gives you dreadnought-like projection with an expressive upper register
Lutz spruce top provides a light and expressive sound
Graceful cutaway gives you easy access to upper frets
Indian rosewood back and sides add harmonic richness to your sound
Onboard Taylor Expression System 2 electronics give you natural sound even when plugged in live