When you're choosing a live performance system, it's important to work with someone you can trust to put it all together right. Sweetwater has the know-how and experience to do the job. We've configured and installed Digidesign VENUE systems for touring companies, performing arts centers, and houses of worship. Our specially trained VENUE experts can work with you to determine your needs and recommend solutions custom-engineered to meet your live sound priorities.
If you plan to connect your VENUE system to a Pro Tools recording setup, Sweetwater's Pro Tools experts will help you combine these two powerful technologies to create the ideal live sound and recording environment for your performances.


"There are three main reasons that we chose VENUE over the competition. It's incredibly intuitive, offers an amazing array of computing power via its plug-in architecture, and delivers seamless integration with Pro Tools. It's also significantly more affordable than other professional digital live sound environments, and thanks to the Digidesign experts at Sweetwater, it's better supported as well. We couldn't be happier!"

- Ed Ritchart Blackhawk Baptist Church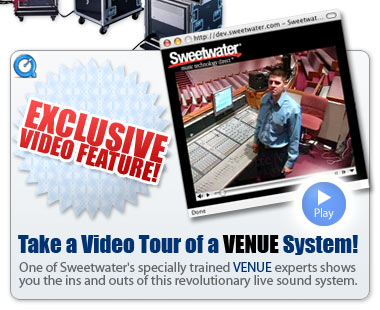 Digidesign VENUE in a Nutshell

Digidesign VENUE is a revolutionary live sound environment offering the quality and functionality of high-end live sound mixing systems at an affordable price point. VENUE was designed with input from a variety of seasoned sound reinforcement professionals specifically to meet the specialized requirements of live sound. It's a purpose-built, modular live sound system that delivers studio-grade sound quality, DSP effects processing plug-ins, maximum reliability, and unprecedented flexibility.

VENUE is for live sound production applications including touring, corporate sound, fixed installations like theater and houses of worship, and anywhere else that a traditional sound reinforcement console would be used: cruise ships, some broadcast applications, conference halls, and more.
What Makes VENUE Unique?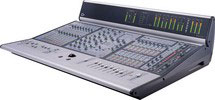 D-Show Mixing Console
VENUE's D-Show console features an extremely powerful, precise, and flexible digital live sound mixing engine, providing incredible sound quality, headroom, and fidelity. The D-Show mixing console was designed with input from leading mix engineers and provides an intuitive and manageable interface to enable control of a large number of inputs.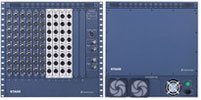 Stage Rack
The 19" format Stage Rack handles I/O for stage mic/line sources and return signals. A single Stage Rack accommodates up to 48 remote-controlled mic preamps and converters and up to 48 outputs, and connects to the mix engine over a digital snake system. Two Stage Racks connected to a single FOH Rack provide a total of 96 inputs and 96 outputs on stage.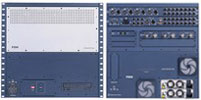 FOH Rack
The FOH Rack houses the D-Show digital mix engine and embedded control computer, and provides connectivity at the mix position for inserts or auxiliary devices that need to reside near the operator. The FOH Rack is equipped with eight analog inputs and outputs, analog and digital two-track connections, and talkback and intercom facilities, as well as outputs for nearfield speaker and headphone monitoring.
Digital Snake System
VENUE's digital snake replaces the bulky and expensive traditional multi-channel snake. In addition to lighter weight and lower cost, it has the added benefit of providing complete isolation from ground loops between the stage and mix positions. VENUE's digital snake is a dual-redundant system that uses affordable standard coaxial cable with BNC connectors and transports up to 48 signals bi-directionally over distances of up to 500 feet.

Personal Q
VENUE's optional Personal Q monitoring system enables performers to directly participate in the control of their monitor mixes. Using wired remote Personal Q Controllers, performers are able to fine-tune the mix created by the monitor engineer, allowing true control of their own instrument and 11 submixes representing the rest of the ensemble.