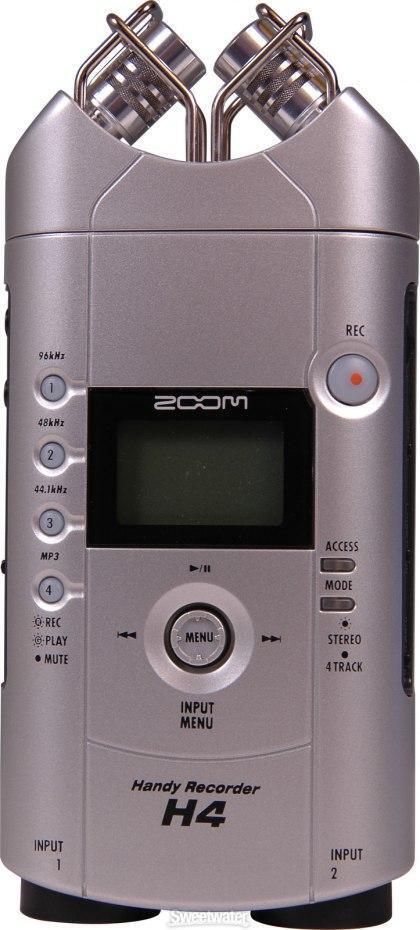 The H4 is a great option for anyone needing a portable recording solution!
The Zoom H4 Handy Recorder offers a portable recording solution with features that separate it from the other handheld recording devices available.
First, the H4 can function as either a stereo or 4-track recorder. The unit features two built-in condenser mics in x-y format for true stereo recording. Though these mics sound great alone, the unit also includes modeling for some of the most popular studio mics, such as the AKG C414, Neumann U87, Sennheiser MD421, and Shure SM-57. Enter 4-track mode and you have access to a number of onboard effects like compression, amp modeling, and more!
The H4 can also serve as an audio interface into your PC or Mac using a USB cable (included). Those users who don't already own recording software will be happy to know that a copy of Cubase LE ships free with every unit. Simply plug the H4 into your system and you instantly have a 2 channel audio interface.
The H4 comes with a 128MB SD card to get you started. This will provide around 12 minutes of record time at 16-bits/44.1kHz. The H4 will also support up to a 2GB card which will provide over three hours of record time in the same format.
All these features rolled into a unit that can fit in the palm of your hand make the H4 a great option for anyone needing a portable recording solution!