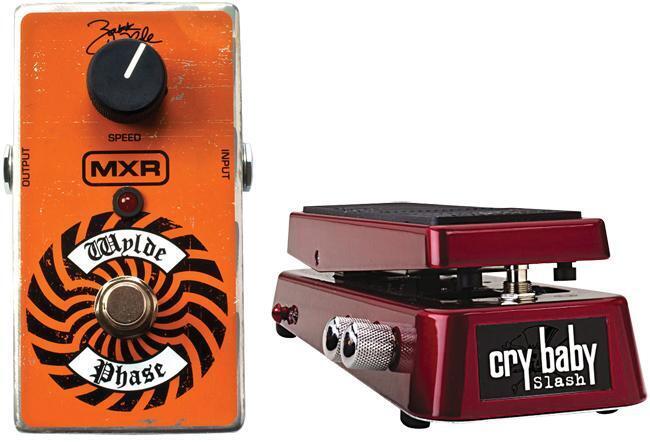 Grab the sounds of the stars with the MXR Wylde Phase and the Dunlop Slash Wah. If you're looking to add a soaring texture to your leads, or a vertigo-inducing swoosh to your chords, look no further than the limited-edition MXR Wylde Phase pedal. Tweaked to Zakk Wylde's exacting specifications, this phase pedal has a huge sound. And the classic one-knob setup lets you quickly dial in just the right amount of phase for your guitar parts.
The Slash Wah is tailored to Slash's preferences and tonal requirements. The voicing of this wah has a midrange sweet spot that really lets the guitar sing. There is also distortion built in; just hit the side button to engage the distortion into the wah signal. LEDs tell you when the wah and the distortion are engaged — great for dimly lit venues.
Now you can own pedals custom-voiced for two of the most recognizable guitar legends ever!