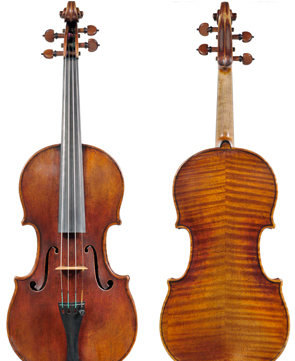 A violin built in 1715 by legendary luthier Antonio Stradivari was recovered by police in Milwaukee recently. The instrument, valued at $5,000,000 was found by a man who had been asked by friends to store a suitcase in his home. The violin was stolen in stun gun attack late in January; thieves stunned the violinist carrying the instrument, grabbed its case, and jumped in a getaway car.
Three suspects have been arrested, including a convicted art thief. The stun gun was traced to its owner by police, while a tip led authorities to the other suspects.
The violin is known as the "Lipinski" Stradivarius because it was once played by Polish violinist Karol Lipinski. The violin was returned in good condition.