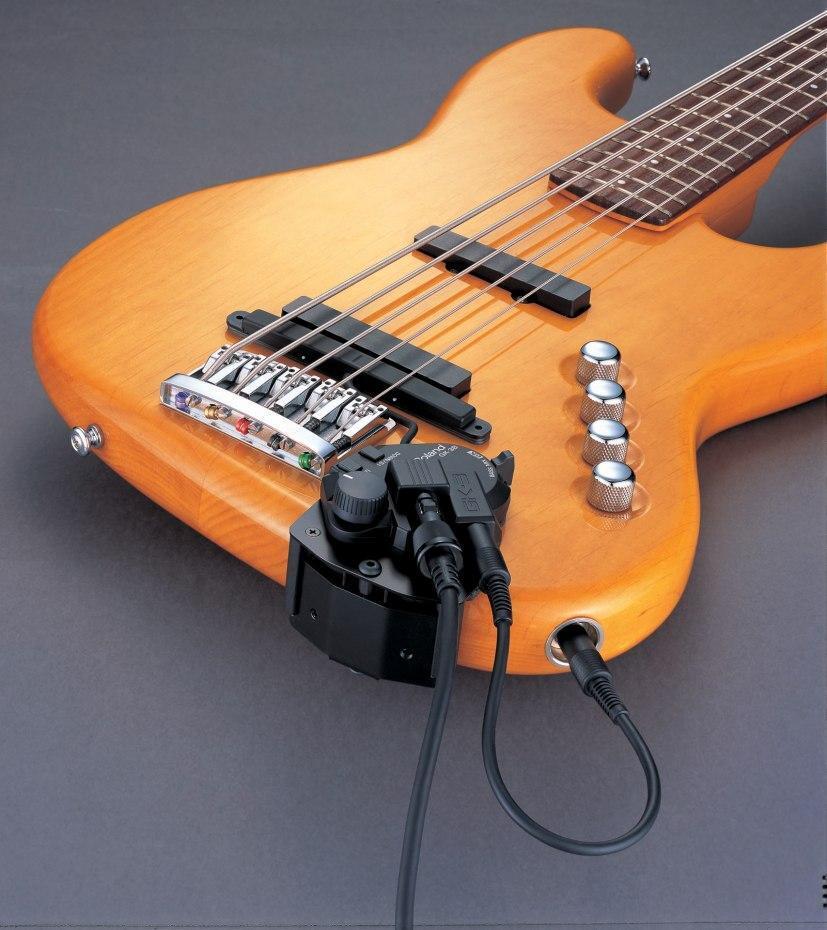 When Roland first introduced the original V-Bass System, serious bass players worldwide took note. The system was like nothing that had come before! It accurately modeled the world's most popular basses – from classic electrics to upright acoustic bass to fretless bass and more – and then combined them with a wide array of killer bass amps, synth sounds, and polyphonic effects. With Roland's proprietary COSM Bass technology and the special GK-3B Divided Pickup for bass, the V-Bass has opened up a world of new sonic possibilities. Now, the company has introduced the VB-99, which offers (among other cool features) the following:
Dual independent signal paths
15 COSM electric bass types
1 acoustic COSM "Vari-Bass"
9 synth types, including types with internal oscillators
2 COSM electric guitar types
12 COSM amp types and six speaker types
9 poly (per string) FX types, including De-Fretter and Slow Gear
43 FX types, including Mu-Tron III and Uni-V
Classic comp/limiters – DBX160 and UREI 1178
String modeling – flat wound, round wound, black nylon, etc.
Pitch to MIDI interface
According to Roland, the VB-99 will begin shipping in late February into early March, with pricing still to be determined. Kepp your eye on inSync or talk to your Sweetwater Sales Engineer for additional information.