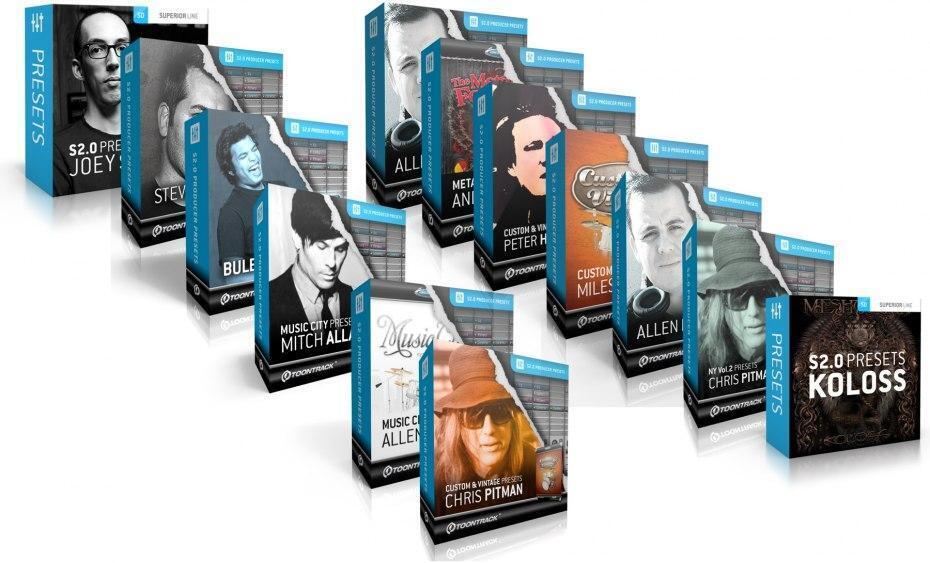 Looking to take Toontrack's amazing virtual drums to the next level? Then load it up with presets from some of the biggest names in hitmaking! The Sweetwater Exclusive Producer Preset Pack contains great-sounding presets for Superior Drummer 2.0, Custom & Vintage N.Y. vol. 2, Music City, or The Metal Foundry.
Presets were created for this special Sweetwater-only pack by such stellar musicians and producers as Steven Slate, Allen Morgan, Bulb, Mitch Allen, Andy Sneap, Miles McPherson, Peter Henderson, Chris Pitman, and Charles Feelgood.
Best of all, the whole pack will set you back less than $15 — and you can download it instantly.