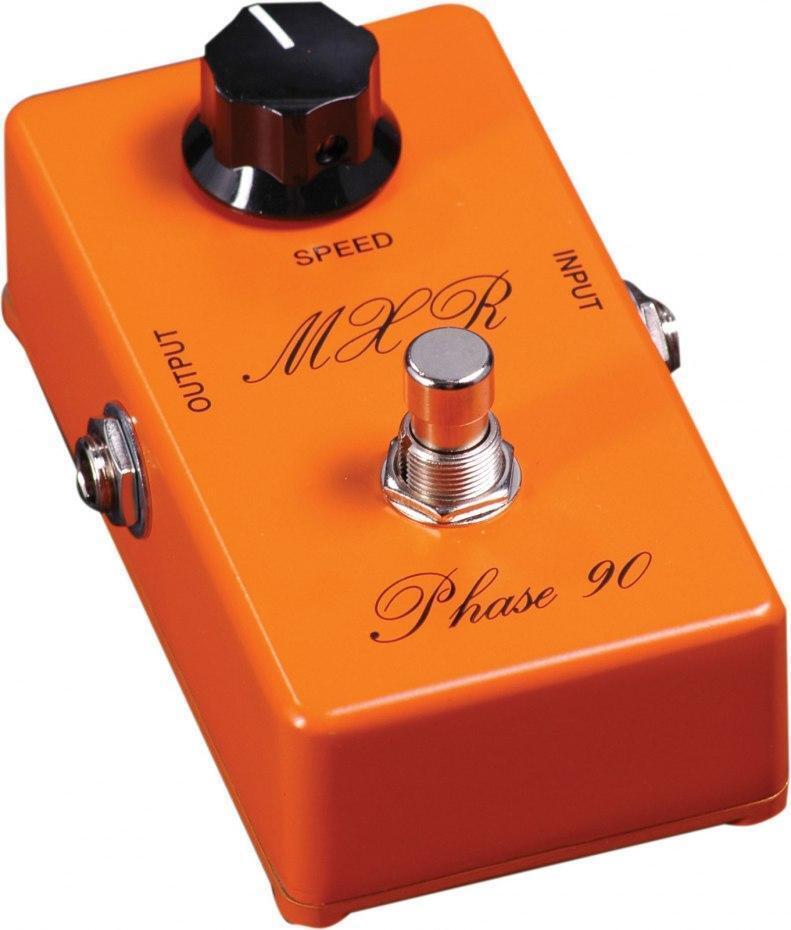 MXR '74 Vintage Phase 90 – This is without a doubt, one of the most famous phase shifters ever created, and it found its way into the rigs of countless guitar legends over the last three decades. There's an excellent reason for that. See, aside from its classic orange casing, the Phase 90 is instantly recognizable thanks to that unmistakable script logo. What's more, it's a truly accurate recreation of a Phase 90 that was purchased in 1974. This version was developed by Dunlop Senior Engineer Bob Cedro, and is constructed from a hand-wired board with select resistors and hand-matched FETs to perfectly match the tone of the original.
MXR Zakk Wylde Overdrive – It took Zakk Wylde years to hone in on his personal, highly expressive (and punishing) trademark sound. Now you can have access to the very same tone in about two minutes, just by plugging in MXR's Zakk Wylde Overdrive! And that's not just some ad agency rap, either! When Zakk came to Dunlop to perfect his signature overdrive sound, he asked for (well, demanded) a pedal that was just as good for huge, scary chords as it was for blistering leads. After much trial and error, the end result was Zakk Wylde's "tone in a box," and now he's willing to share it with you! In front of a clean amp, you've got the makings for rhythm guitars brimming with attitude. Or if you use it like Zakk does, park the Overdrive in front of a dirty amp for some serious riffage! No need to carefully tweak anything – just plug in and play!
Mackie U.420 Line Mixer – It may not look like your classic Mackie mixer, but trust us, this is the real deal! The Mackie U.420 is actually a part of Mackie's new U.Series mixers, offering an advanced set of features, yet designed from the ground up to be totally intuitive to operate – both onstage and in the studio! It connects to your computer via FireWire, delivering 24-bit/96kHz resolution for your computer-based recording needs, and offering four stereo line-level inputs. The Mackie U.420 also has an RIAA phono preamp (just in case you're hauling around a turntable), a 3-band active EQ, aux sends, and a built-in DI box for your guitar or bass. Plus, with the micro-master section dead center, you can comfortably control your channels on-the-fly. Best of all, it's remarkably affordable, a longtime Mackie trademark!