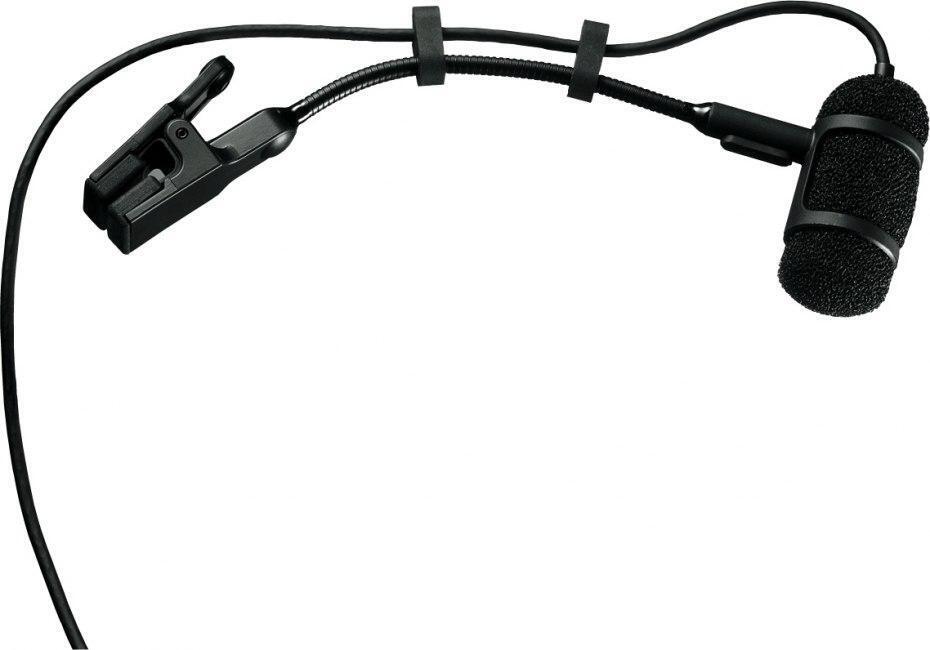 – Designed for sax, toms, brass, and percussion, the Audio-Technica Pro 35 excels in high-SPL applications, making it ideal for capturing live stage performances. The mic's extended frequency response captures all the subtle nuances of the performance, while the included UniMount clip permits accurate positioning and provides shock resistance while protecting the element. The microphone's cardioid polar pattern reduces the pickup of sounds from the sides and rear, improving isolation of the desired sound source. A 6-foot (1.8-meter) cable is permanently attached between the mic and power module. The Pro 35 has a fixed-charge back plate with a permanently polarized condenser element.

Fishman AFX Reverb Pedal – With the new AFX Series Acoustic Pedals that include chorus, delay, and reverb, Fishman continues their dominance of the acoustic guitar world. Specifically, the AFX Reverb pedal provides the discerning acoustic guitarist access to eight carefully crafted presets that encompass sounds such as studio, room, plate, chamber, stage, concert hall, cathedral, and of course, canyon reverbs (this one's great if you can also yodel). The AFX Reverb sports an all-analog buffered bypass path and internally you get pristine 24-bit A/D/A conversion and 32-bit processing for the ultimate in sound quality. You bought the best acoustic-electric you could afford, so why compromise by using an inferior reverb?

Mackie d.2 Pro – First introduced in 2006, the original Mackie d.2 DJ mixer was an instant success thanks to its studio-grade sound quality, incredible feel, and built-like-a-tank construction (it's a Mackie, after all). Now the new d.2 Pro picks up where the original left off, with enhanced FireWire capabilities for direct connection to a Mac or PC, more flexible routing, and Traktor Scratch certification for spinning digital music files using standard turntables with specially coded vinyl. This enhanced feature set elevates this seemingly simple 2-channel mixer into a true DJ performance and production console with unrivaled sound quality courtesy of premium studio-grade VCA-based analog circuitry, audiophile-grade phono preamps, an Infinium contact-free crossfader, and XLR balanced outputs.