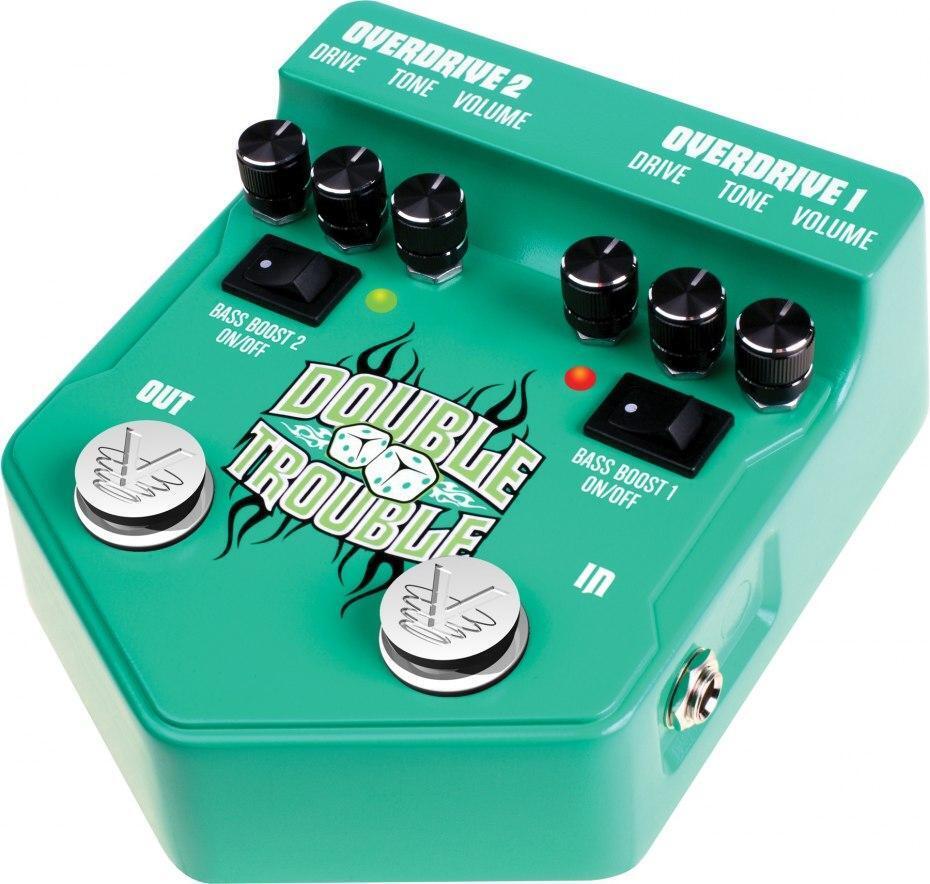 – Double Trouble delivers not one, but two great overdrives in one convenient, affordable pedal! First off, you get the overdrive circuit from Visual Sound's awesome Jeckyll & Hyde and Route 66 pedals, which has blown away reviewers everywhere. But you don't get just one overdrive, you actually get TWO in one box, so you can conveniently get that cascaded tubey overdrive tone made popular by Stevie Ray Vaughn and others, all packed into a super-rugged die-cast aluminum chassis that's built tough enough for years of dependable service up on stage or in the studio. The V2DT Double Trouble features dual drive, tone, and volume controls, plus a special bass-boost switch. Super-reliable footswitches and an easy-access battery door (as well as optional AC power) are also included on the V2DT Double Trouble.

Alesis TransActive Mobile – This is the perfect cost-effective PA system for outdoor parties, mobile musicians, business meetings, and sporting events. Simply attach your music player, instrument, or the included microphone and you're ready to rock. The integrated Universal Dock for iPod lets you quickly and easily dock your iPod directly in the top. With a built-in retractable handle, flight-case style roller wheels, a long-lasting rechargeable battery, high-efficiency amplifier with four inputs, sturdy aluminum construction, and an ultra-portable design, you can rest assured that the TransActive Mobile can be taken anywhere and everywhere.

Antares Native Bundle – Now Antares puts all of the industry-leading vocal processing power of Auto-Tune 5, Harmony Engine, and AVOX in the hands of native DAW users. These tools allow you to do everything from amazingly natural pitch correction to harmony generation to completely reshaping the sound of a singer's voice. You'll find Antares vocal processing plug-ins in use in top studios around the world as both corrective and creative tools. If you're struggling with vocalists staying on pitch or just need to expand your creative palette, the Antares Native Bundle is the perfect solution! Note: This package requires a PACE iLok Universal USB dongle.