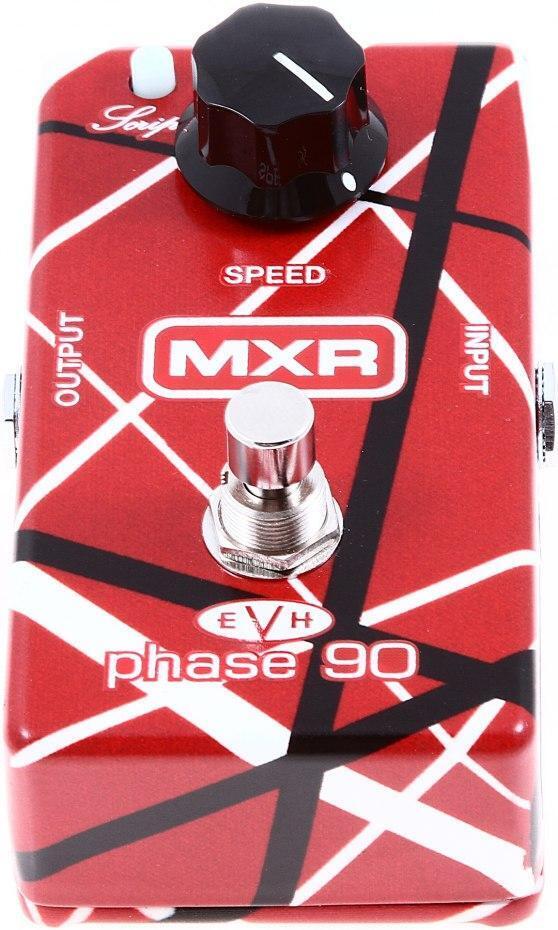 – The MXR Phase 90 pays its tribute to the legendary guitarist who astonished us with his blistering guitar work on the Van Halen debut album way back in 1978! Now, more than 25 years later, that album still inspires and amazes young guitarists everywhere – and a huge part of that signature tone is due to Eddie's MXR Phase 90. Giving you the same trance-inducing warbles and sonic swirls that made the Phase 90 the famous pedal it is today, Eddie collaborated closely with Dunlop to update this Phase 90, now delivering even more tonal possibilities. A Script switch lets you toggle between the vintage "Script Logo" phase tone, and the more in-your-face "Block Logo" phaser. With a new blue LED light and wearing the signature red, white, and black stripes from Eddie's legendary Frankenstein guitar, this baby's ready to rock!

Sonic Reality Ocean Way Drums Platinum Edition – Ocean Way Drums Platinum Edition delivers a mind-bending 120GB of meticulously sampled drums to your personal studio, already installed on a hard drive for instant use in your studio! Using an extensive collection of vintage microphones, this collection was recorded in Ocean Way's renowned Studio B, which was designed by recording legend Bill Putnam. It employs Sonic Reality's exclusive I-Map technology for highly expressive MIDI-controlled drum playback. Acclaimed engineer/producer and studio owner, Allen Sides, recorded some of the finest full drum kits using an innovative multi-microphone recording technique. Aiming to capture the sound of each instrument with incredible sonic impact and optimum spatial depth, Sides delivered amazing 24-bit/96kHz audiophile sound with this collection. Fully tweakable, yet with plenty of high-quality presets, you get world-class drum sounds with Ocean Way Drums Platinum Edition! Also available as the Ocean Way Drums Gold Edition with 40GB of samples at roughly half the price of the Platinum Edition.

East West Quantum Leap Complete Composers Collection – This collection is an incredible value for Native Instruments Kompakt or Kontakt users. For less than half of what you would pay for each library individually, you get seven of East West's critically acclaimed, professional virtual instruments, adding up to a full 130 gigabytes! Create a realistic orchestra section with Symphonic Orchestra Gold Complete, or have your own personal choir sing the words and music you wrote with Symphonic Choirs. With this Complete Composer Collection, you'll enjoy a variety of ethnic instruments using RA, incredible acoustic piano sounds with Bosendorfer 290 Grand Piano, and huge, atmospheric percussion with Stormdrum and Percussive Adventures 2. When you're creating world-class compositions, you'll find East West's Complete Composer Collection to be an essential tool!