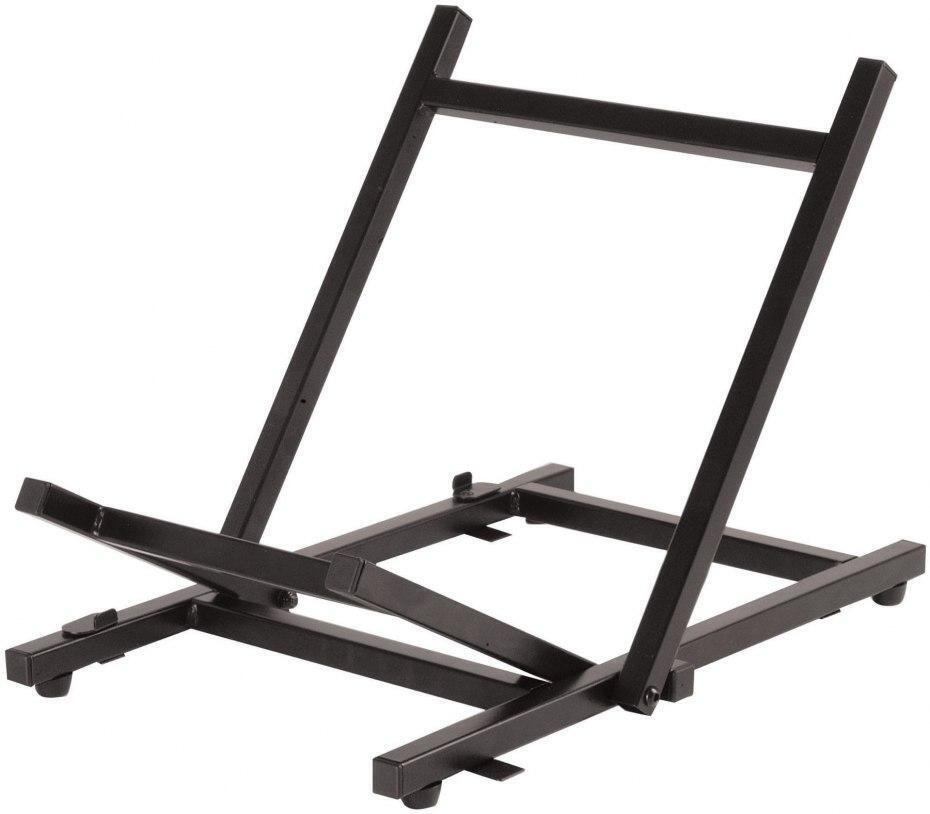 Want to improve your onstage guitar tone? One easy solution is to tilt your combo amp back so that its speaker actually points at your ears instead of serenading your knee caps! The problem is that you need a secure support to lean the amp against, which isn't always available. You could use a chair, but that's not exactly a stable solution.
The best answer? The On-Stage Stands RS4000 and RS6000! These sturdy, stable, tiltback amp stands are designed to hold your combo amp at the perfect listening angle. Plus, they decouple your amp from the floor or stage, which dramatically improves low-frequency response.
The RS4000 supports up to 100 pounds of amplifier, while the RS6000 ups the ante to up to 120 pounds.