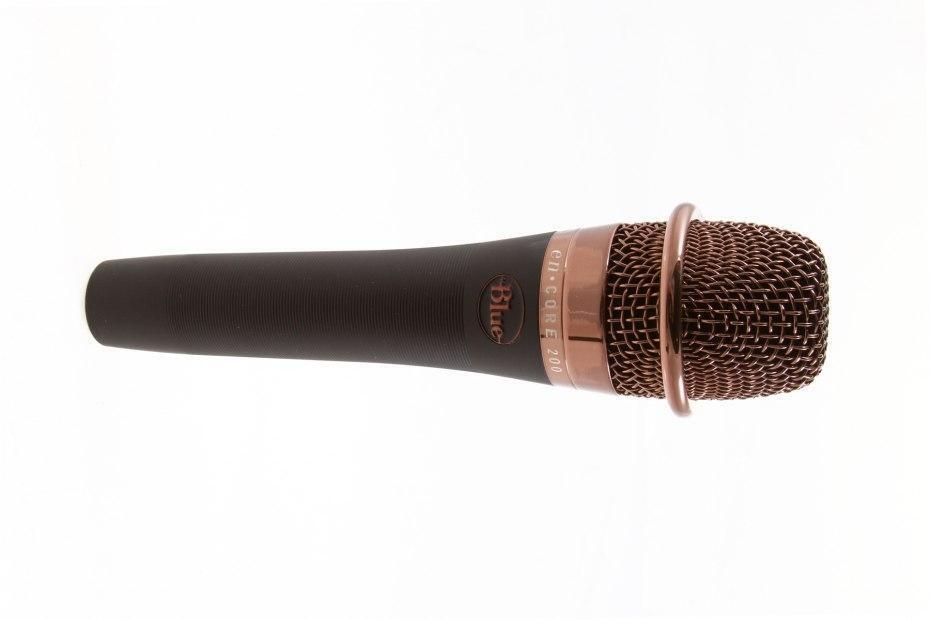 The live vocal performance just got a little sweeter!
The enCORE 200 by Blue is an active dynamic microphone that is tailored for live vocal performances. When I first opened the box I was a bit weary of the idea of a phantom powered dynamic. Being that it was by Blue any doubt I perviously had quickly went away. This mic sounded great on my voice! Usually I find dynamics don't work for my voice but this one changed my mind. There was something intriguing about the smoothness and clarity that I had to try a few things.
The first I did was find my copy of The Outsiders (my favorite childhood book) and read a few lines into the mic. Again, the clarity of this mic blew me away. Much of the sibilance in my voice was smoothed away, letting me articulate my speech in a manner that gave me confidence. It is a high selling point when a microphone allows for the user to simply focus on performing rather than worry about EQ or other types of processing. In the audio world I would called this the closest thing to a "plug and play" microphone.
Next I tried recording some "singing" with the mic. Now I am not the best "singer" out there but I can tell you that I made a passionate attempt. My neighbor in the apartment below me may disagree but by my ears it sounded eerily to what a condenser mic would sound like. The specs don't do this mic justice on how clear this mic sounds. I honestly can say that off key crooning sounded very passable with some pitch correction applied to it.
I would recommend this mic to any vocalist looking to be inspired and looking to have a tool that is rugged enough for the stage. Be it a singer-songwriter performing at a local coffeehouse or a professional touring musician this mic will handle anything you throw at it and make it sound beautiful. Did I mention, this mic looks stunning! Go pick up the Blue enCORE 200 and be impressed.