My Favorites
Now you can build your own page full of guitars! Whether you're making a shopping list, narrowing down your choices, or just grouping all your dream guitars together, you can do it using our new "My Favorites" feature! Once you've started building your lists of favorites, you can even compare their features, specs, and photos!
How it Works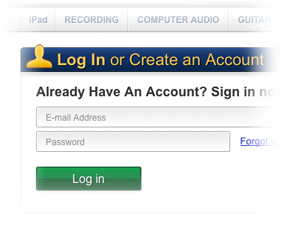 Log in to Your Account
If you have a Sweetwater.com account, log in now. Don't have an account yet? It's free and super-easy to create one. Once you have a user account, even more great features like Order History, Wish Lists, and Preferences become available to you!
Choose Your Favorite Guitars
As you're browsing Guitar Gallery and encounter a guitar you'd like to save, simply click the golden heart-shaped icon at the top left. That guitar will be saved onto your My Favorites page. There's no limit to how many guitars you can add to My Favorites!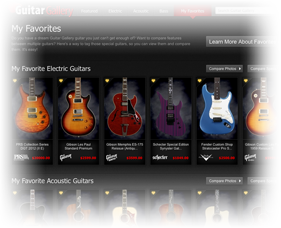 View Your Favorites
Once you've added guitars to your My Favorites page, you can view them from anywhere you've signed in to your Sweetwater.com account. Just click the "My Favorites" tab in the Guitar Gallery menu to view your dream electric guitars, basses, and acoustic guitars!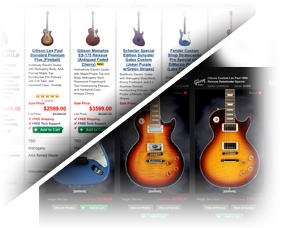 Compare Your Favorites
Trying to decide between two, three, or a dozen guitars? My Favorites makes it easy to compare their specs head-to-head by charting tons of features like body finishes, neck and body materials - even the nut widths and scale lengths! Just click the "Compare Specs" button!